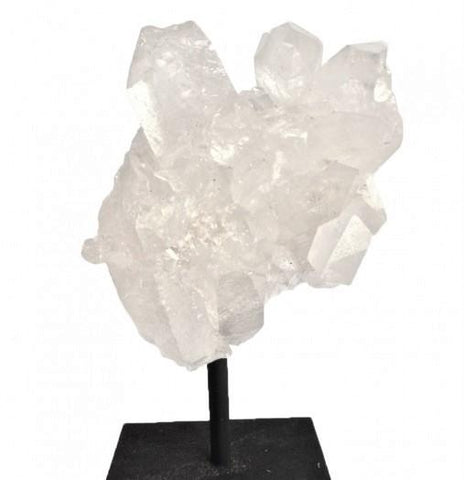 Natural Quartz Cluster on Metal Stand Home Decor Display Piece
Simply elegant! These 100% natural quartz druzy clusters are direct from Brazilian artisans. Each one handpicked and mounted on an iron base. Excellent for home or office decor. I have keep mine in the office to bring me clarity and abundance! 
As a natural stone, each piece is unique in color and characteristics.
Measures approximately 4-5" tall
Handmade in Brazil