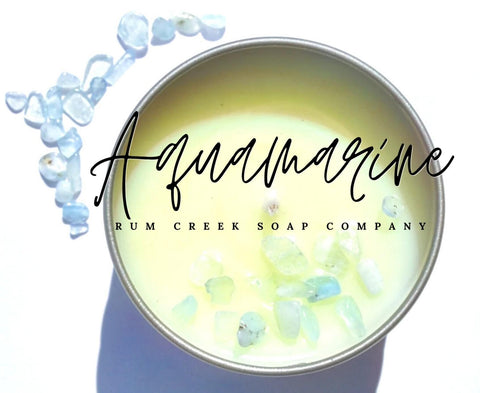 Aquamarine Candle
Crafted while in a state of emotional stability to incorporate into your well-deserved self-care routine. When burning this candle you are opening the door to several emotional benefits making yourself feel the power it holds and giving yourself the opportunity to be the best version of yourself.
Burning Aquamarine can help you experience:
Relief from tension and stress
The melting away of your anger and fear
Feelings of relaxation and calmness
Your panic slipping away
Aquamarine is great for aiding the healing process after trauma. It can soothe your anxiety and help you heal easier.
This candle is approximately 4 oz.
FRAGRANCE NOTES:
Top: Apple, Eucalyptus, Orange

Middle: Camphor, Pine

Base: Cedar leaf, Woodsy notes